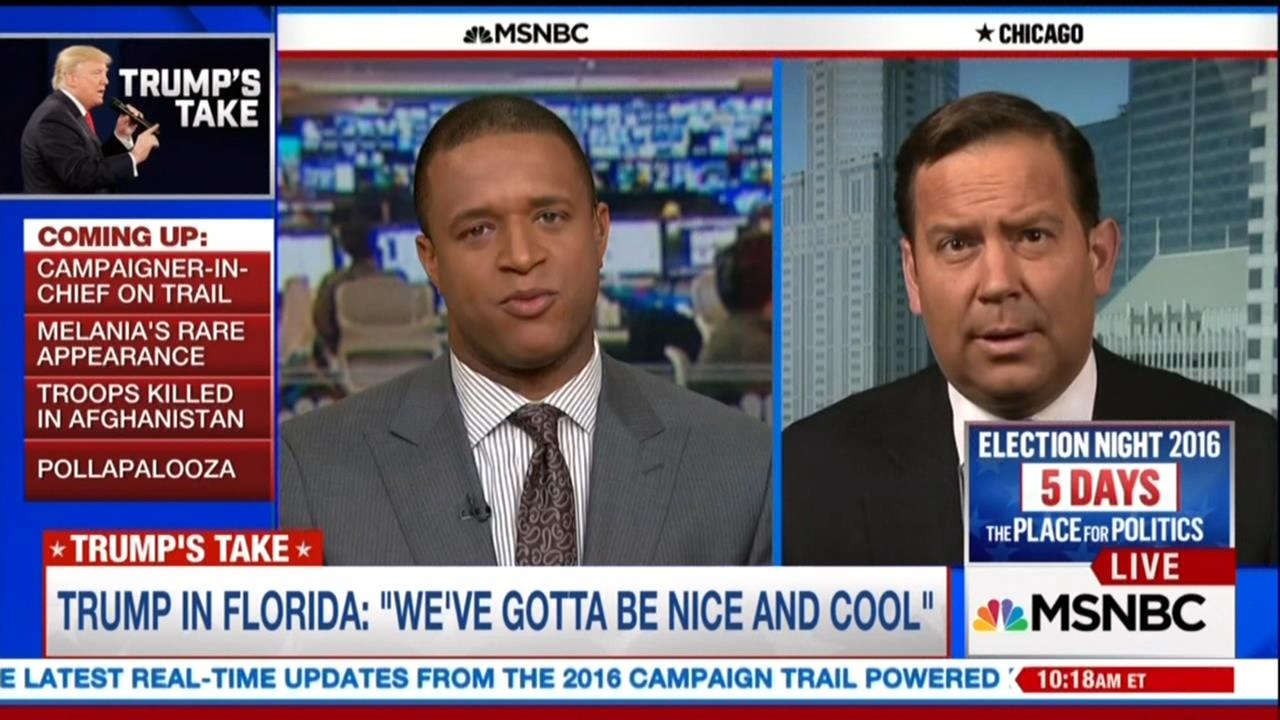 After Fox News' Bret Baier broke a story late Wednesday revealing the magnitude and seriousness of the FBI investigation into the Clinton e-mails, the network morning shows promptly ignored the bombshell report, and some journalists at MSNBC tried to dismiss the news.
On Thursday's MSNBC Live, anchor Craig Melvin shut down a Trump surrogate for bringing up the new report on the FBI investigation as "unverified" and moving on to another topic. But what he didn't realize was that his network had already reported on it earlier in the day.
In a discussion with Steve Cortes, head of Trump's National Hispanic Advisory Council, MSNBC anchor Craig Melvin interrupted him as soon as Cortes brought up the latest news regarding the Clinton FBI Investigation.
CORTES: Just last night, new breaking news, we now know per FBI sources that the FBI investigation into the Clinton Foundation is more advanced than any of us knew before----

MELVIN: Well, we---to be clear, Steve, we don't know that. That's reporting that hasn't been verified by this network, but yes that reporting is out there.
Melvin claims that MSNBC would not report on this story because it wasn't "verified" (despite  being confirmed in the Wall Street Journal) but Melvin must have not got the memo or the heads at MSNBC aren't keeping track of what their journalists are reporting on, because the story was already reported on earlier Thursday.
The first MSNBC report was on First Look with Alex Witt at 5:00 AM Eastern and the second report was a more thorough discussion on Morning Joe between Joe Scarborough, Mika Brzezinski and Willie Geist in a five-minute long segment at the end of the first hour.
MIKA BRZEZINSKI: Meanwhile, it's been reported that for over a year the Justice Department and the FBI clashed over the validity of a probe into the Clinton Foundation. According to "The Wall Street Journal," secret recordings of a suspect talking about the foundation sparked an internal battle between FBI agents who wanted to pursue the case and Justice Department prosecutors who viewed the statements as hearsay...