Microsoft-owned LinkedIn bowed to China once again when it reportedly censored the profile of a Swedish writer to appease the Chinese Communist Party.
Jojje Olsson shared a message on social media which he purportedly received from LinkedIn indicating the platform censored his profile for users in China. "[A]bsolutely unbelievable," Olsson said in a tweet. The message stated that "due to the presence of prohibited content located in the Education section" of Olsson's profile, that both his "profile" and "public activity" — such as comments and posts he created — would no longer be "made viewable" for LinkedIn users in China.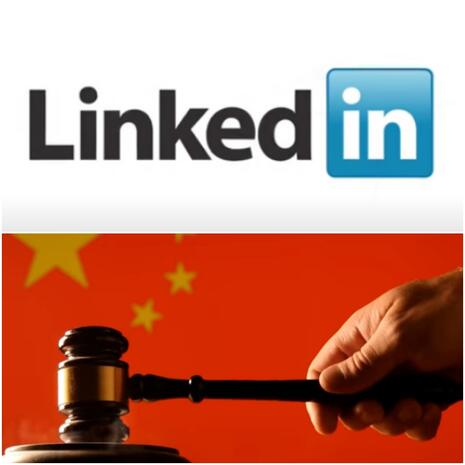 LinkedIn is "the only major Western social media company that operates freely in China," according to Yahoo Finance. The career-based social network has been granted permission by the communist regime to operate within its borders because LinkedIn has been willing to adhere to the requirements of the Chinese government's censorious restrictions on speech and information, The New York Times reported.
While LinkedIn did not identify exactly what content was objectionable, Olsson's "Education" section of his profile reportedly contained a sentence on the Tiananmen Square massacre and the Cultural Revolution, which are topics frequently censored by the CCP.
"We're a global platform with an obligation to respect the laws that apply to us, including adhering to Chinese government regulations for our localized version of LinkedIn in China," LinkedIn told the Media Research Center. "We will continue to use multiple avenues to notify impacted members if the visibility of their profile is limited within China. For these members, their profiles are still visible across the rest of the globe where LinkedIn is available."
LinkedIn has been accused of censoring content critical of China, both inside and outside the nation's borders. The platform reportedly blocked the profile of an Oxford University doctoral student, Eyck Freymann, because, much like Olsson, a section in his profile contained prohibited content, according to The Wall Street Journal. LinkedIn also reportedly censored posts last month from Peter Humphrey, a well-known China critic based in the United Kingdom. Humphrey "was locked out of his account and saw that his comments calling China an 'oppressive dictatorship' had been removed, according to a Bloomberg report," The Washington Free Beacon wrote.
Humphrey's profile was also blocked in mainland China back in 2019, according to The Free Beacon, but it was eventually restored. LinkedIn later admitted it had blocked his profile in "error."
Censoring content China dislikes appears to be a requirement of doing business there, which is LinkedIn's third-largest market. The New York Times reported that as punishment for failing to adequately police political content, Chinese officials required LinkedIn "to perform a self-evaluation and offer a report to the Cyberspace Administration of China, the country's internet regulator."
Conservatives are under attack. Contact LinkedIn at (650) 687-3600 and demand that Big Tech be held to account to mirror the First Amendment. If you have been censored, contact us at the Media Research Center contact form, and help us hold Big Tech accountable.