Sexual assault is a topic Charlie Rose has questioned others on multiple times – including one interview with comedian Amy Schumer.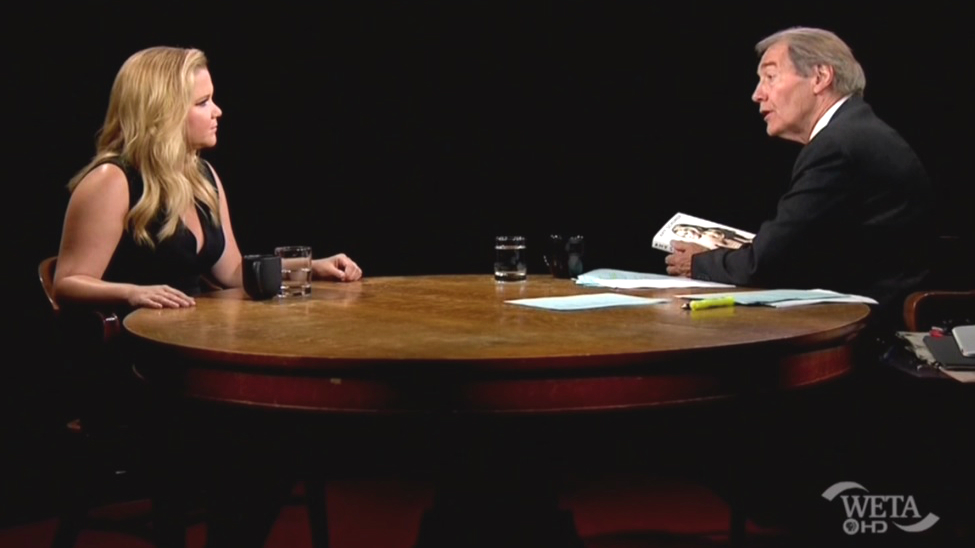 On Monday, CBS and PBS suspended host Charlie Rose after a Washington Post story reported on eight women accusing him of "unwanted sexual advances." CBS has since fired him.
Just last year, on Aug. 20, host Rose interviewed Schumer on his PBS show following the publication of her book, The Girl with the Lower Back Tattoo. The two discussed sexual assault. The discussion began when Rose asked Schumer about Kurt Metzger, a former writer for her show, Inside Amy Schumer, who she criticized after he made controversial statements on rape.
Afterwards, Rose commented, "You look at what's happening on campuses and you look at a whole range of places where people in 2016 are stepping forward who did not step forward before."
Schumer found it "great" that others were coming forward.
"I was sexually assaulted," she pointed out. "I encourage women to come out. And I want men to hear what happened so that there's no confusion because there are different – people have different understandings of what sexual assault is, what rape is. So let's all get on the same page so that it happens less."
Rose agreed. Video below.
"It is extraordinary," Rose said, "when you see somebody come out and make an accusation and then all of a sudden, you know, especially if it's with somebody well-known, all of a sudden you see people who have experienced the same thing and stepped forward to say, 'Me too. But I was afraid to speak out.'
Then, both Schumer and Rose challenged "victim shaming," or criticizing the person with the accusations.

"It's such an unfortunate, awful thing with all these grey areas where you don't know because you, because of things like this, where there's so much victim shaming," Schumer added. "When a woman says they were assaulted, a lot of people's first reaction is to say, 'No, you weren't. Like, why – what were you – what was the situation?'"
"Yeah," Rose chimed in, "what were the circumstances?"
Schumer concluded, "They treat it like the Salem witch trials and it's just – it's really unfair and it makes women not want to come forward."