Operation Choke Point, one of the more disgraceful episodes in U.S. law enforcement and regulatory history, officially ended last week. Naturally, since it was entirely a stultifying enterprise of the Obama administration, the establishment press, as it almost universally has since its inception in 2013, has ignored its demise.
It took a year for the program to even gain an iota of the attention it deserved. A 2014 slideshow still available at the American Banker website explains how the government deceptively announced the operation's intention a year earlier:
Well, gosh, who can be against going after "online scammers" and accounts with "red flags indicative of fraud?"
Nobody, except that despite what Bresnick said, that isn't what Operation Choke Point was about.
Next, the Obama administration's Justice Department headed by Attorney General Eric Holder "sent more than 50 subpoenas to banks and payment processing firms."
Then the pile-on began. The State of New York "instructed 117 banks, including the nation's four largest, to develop safeguards aimed at preventing unlicensed online lenders from accessing the payments system." Federal Deposit Insurance Corporation also stepped up it's reviews of banks' relationships online lenders other businesses that might pose type risks for banks."
No matter what one thinks of the online lending business, the fact is that it's legal, and if State and federal legislators wanted to do something about it, they could. But they hadn't. So DOJ and bank regulators were attempting to short-circuit the democratic process by deciding who should and shouldn't be in business. DOJ and bank regulators pushed from major fines and settlements from certain banks, and got them in some instances.
But there was far more at stake here than the online lending industry. It turns out that Operation Choke Point, as explained at CryptocoinsNews.com, which still has working links to FDIC documents and a related contemporaneous article at The Hill, was interested in putting the financial system access squeeze on a total of 30 mostly legal types of businesses:
Ammunition Sales
Cable Box De-scramblers
Coin Dealers
Credit Card Schemes

Credit Repair Services
Dating Services
Debt Consolidation Scams
Drug Paraphernalia

Escort Services
Firearms Sales
Fireworks Sales
Get Rich Products

Government Grants
Home-Based Charities
Life-Time Guarantees
Life-Time Memberships

Lottery Sales
Mailing Lists/Personal Info
Money Transfer Networks
On-line Gambling

PayDay Loans
Pharmaceutical Sales
Ponzi Schemes
Pornography

Pyramid-Type Sales
Racist Materials
Surveillance Equipment
Telemarketing

Tobacco Sales
Travel Clubs
If DOJ and bank regulators had a problem with the existence of these businesses, they could have gone to Congress and had them legislated out of existence, or asked for more money to go after the businesses listed above which are truly illegal. But the Obama administration was really never interested in passing laws when it thought it could otherwise impose its will (see: Immigration, Iran nuclear "deal," unilateral changes to rules and deadlines contained in ObamaCare, etc., etc.).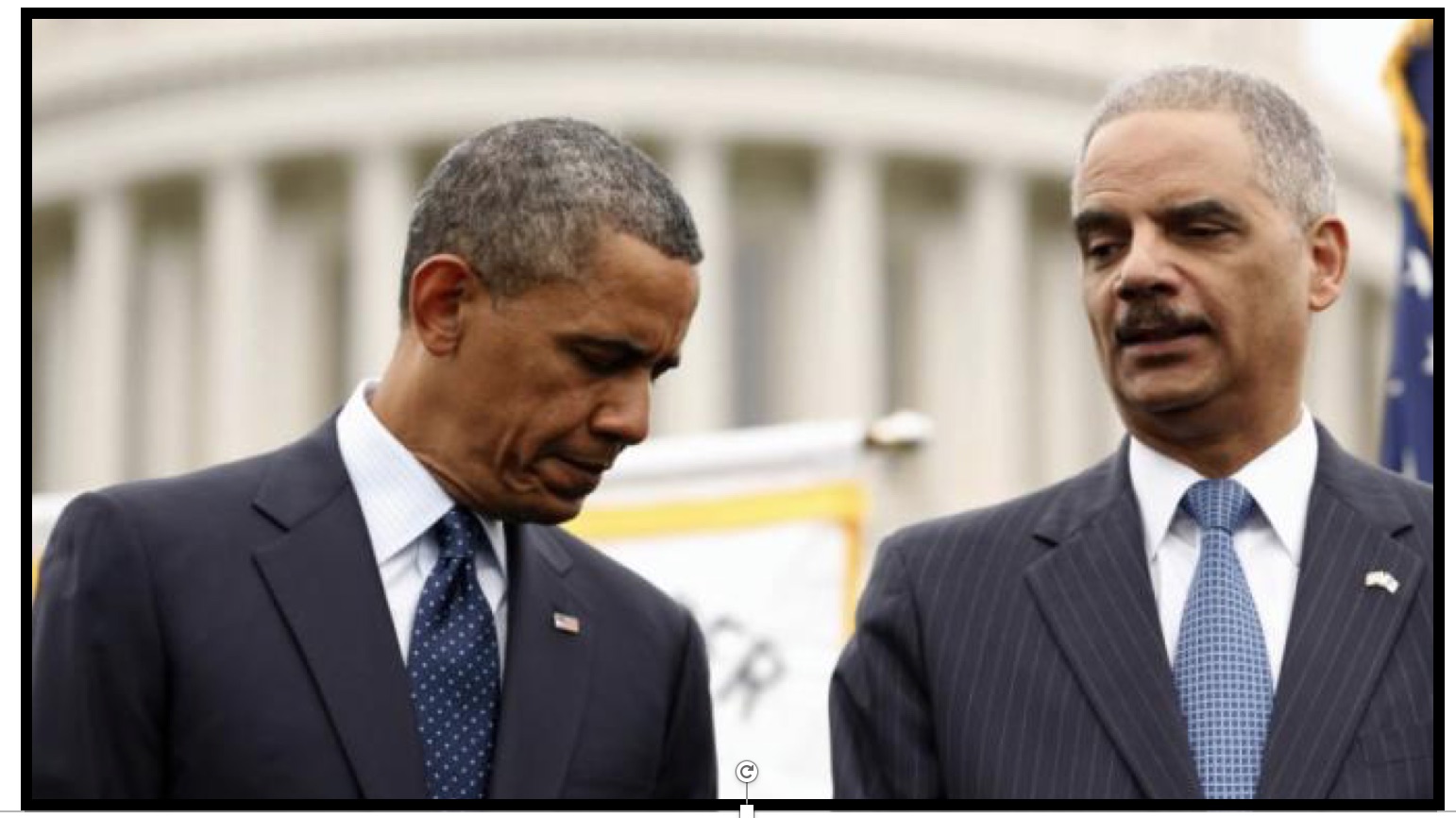 So it thought it could intimidate the banking system into forcing these "objectionable" industries out of existence. Unsurprisingly, give the administration's attitude towards the Second Amendment, based on several experiences reported at the time, firearms dealers and sellers of ammunition received a disproportionate share of disruptions and terminations of their banking relationships.
On Friday, the federal government at the Washington Examiner (official correspondence is also at the link), the government put an end to this tyrannical nonsense. Sadly, reporter Joseph Lawler's partisan interpretation of who was and wasn't in support of the operation is from all appearances accurate:
Trump ends Obama's Operation Choke Point

The Trump administration has ended Operation Choke Point, the anti-fraud initiative started under the Obama administration that many Republicans argued was used to target gun retailers and other businesses that Democrats found objectionable.

Assistant Attorney General Stephen Boyd told GOP representatives in a Wednesday letter that the long-running program had ended, bringing a conclusion to a chapter in the Obama years that long provoked and angered conservatives who saw Choke Point as an extra-legal crackdown on politically disfavored groups.

"All of the department's bank investigations conducted as part of Operation Chokepoint are now over, the initiative is no longer in effect, and it will not be undertaken again," Boyd wrote in the letter.

The letter was addressed to Jeb Hensarling and Bob Goodlatte, the chairmen of the Financial Services and Judiciary Committees, respectively. Their staffs confirmed they received the letter.

The Republicans had written last week to Attorney General Jeff Sessions for confirmation that the program was over so that businesses that might be targeted could breathe easy.
Obviously, those who say it doesn't matter who is charge of the Executive Branch in Washington are quite wrong in this instance.
... the press has virtually ignored the ongoing ugliness of Operation Choke Point for over a year. Recent coverage at the Hill, a Washington Post blog, and the Wall Street Journal are all nice. But this is the type of operation which I believe the vast majority of Americans would find appalling — and I daresay that's why the establishment press's key gatekeepers are ignoring it.
They ignored it then, and they're ignoring its termination now. Heaven forbid the Obama administration be factually and accurately portrayed as the unilateral law enforcers willing to abuse the law enforcement and regulatory state to accomplish its goals.
Searches at the Associated Press's main national site, its APnews.com site, and at the New York Times on "choke point" (not in quotes) returned no current stories on the program's official termination. Just to be sure, nothing relevant came back in searches eliminating the space between "choke" and "point."
Cross-posted at BizzyBlog.com.