CNN demonstrated a shameless double standard again on Saturday, breaking out the corona-shaming over a Christian concert under a bridge in Redding, California. That's painted as a public-health hazard....but massive protests against the police don't draw the same scorn. 
Twitchy highlighted one obvious retort CNN received, a picture of Los Angeles mayor Eric Garcetti (D) communing with protesters, shoulder-to-shoulder, no mask: 
But the Christians get treated differently. CNN reporters Alexandra Meeks and Jason Hanna went on the Tsk-Tsk Task Force: 
Video from a Northern California outdoor religious concert shows hundreds of people crowding together and most of them not wearing masks -- drawing criticism from a local health department that says the gathering violated state coronavirus rules.

Shasta County's health department is asking people who attended Wednesday evening's Christian music and faith event in Redding to self-quarantine for 14 days, get tested and monitor for possible symptoms.

"While outdoor faith gatherings are allowed, this event did not follow state guidelines" such as people staying 6 feet apart or wearing masks when that's not possible, and therefore the event "put our community at risk," the county agency said in a news release.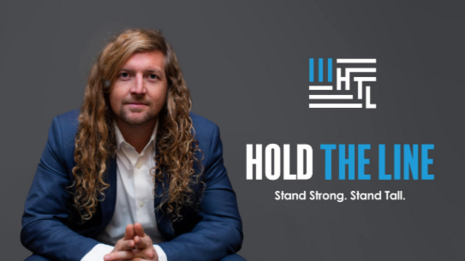 The event was publicized by Hold The Line, a faith-based political activist movement created by Sean Feucht, a Christian worship musician in Northern California who ran and lost in a March primary for the state's 3rd Congressional District seat.
Feucht and his band played under the Sundial Bridge in Redding in front of hundreds. "Video obtained by CNN affiliate KRCR shows people in the crowd singing or standing close together near the bridge along the Sacramento River, most of them without masks."
Feucht did not respond to CNN requests for comment, but he asked supporters on Facebook to wear a mask and socially distance. After attacks on social media, Feucht posted an online statement defending it. "Government leaders voiced support for outdoor protests in recent months; they should not be condemning Christians seeking to gather in worship," his post reads.
A search of CNN.com under the terms "Portland protest coronavirus" pulls up no shaming article. You can find these top results: "Right-wing media plays up Portland protest 'violence'" by Brian Stelter, promoting Anne Applebaum's warning of creeping authoritarianism under Trump; and "Trump's team is increasingly adopting the narratives of autocracy" by Stephen Collinson. 
Now let's look at the very same Alexandra Meeks of CNN when it comes to anti-police protesting. Back on June 1, Meeks and Saba Hamedy were harping on a double standard in Huntington Beach, California, where anti-police protests were deemed unlawful, but not a protest against local beaches being closed in April. "Orange County reported a 22% increase in coronavirus cases amid protests to reopen beaches."
CNN isn't exactly tracking coronavirus increases tagged to anti-cop protests.