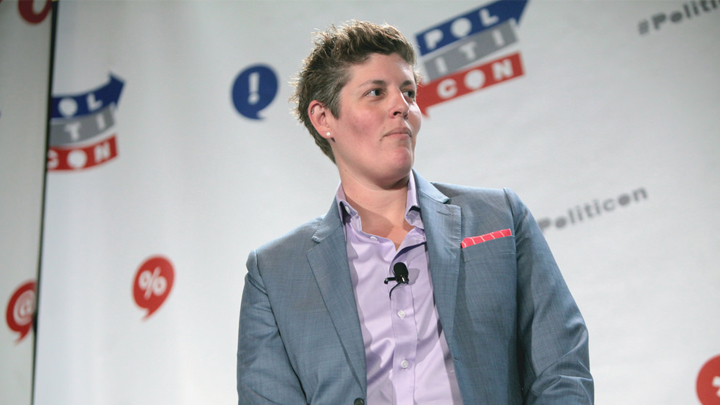 CNN's Sally Kohn is known for saying wonky and demonstrably false things on air and in her Twitter feed, whether it's promoting the "hands up, don't shoot" meme, comparing Christians to ISIS, or saying she wanted her young daughter to "copy the Caitlyn Jenner model of femininity."
So it should come as no surprise that Kohn got in hot water yet again Thursday, after suggesting that a single day's weather was evidence of climate change:
Right now it's 65 degrees in New York City. Tonight it's going to snow 4 inches. Yet Trump & his administration still deny there's a problem

— Sally Kohn (@sallykohn) March 9, 2017
Kohn was quickly burned by actual weather experts and meteorologists for suggesting something so ludicrous.
@sallykohn I'll help you. Please research 3/24/1765, 3/12/1888, 4/4/1915, and many more. Pick up Northeast Snowstorms by Kocin/Uccellini

— NY NJ PA Weather (@nynjpaweather) March 9, 2017
@sallykohn So what Has happened before. Wild swings in weather happen all the time, You just have never bothered to actually look
THIS IS A PROBLEM??

— Joe Bastardi (@BigJoeBastardi) March 10, 2017
@sallykohn Maybe the problem is you, don't speak on a topic you know nothing about.

— NE Weather Authority (@_NEweather) March 9, 2017
After all the negative feedback, Kohn doubled down and got more pushback from meteorologists:
Oy, for all those in my feed saying weather and climate change aren't related: https://t.co/Bl16HZIlvu

— Sally Kohn (@sallykohn) March 9, 2017
@sallykohn It is just as wrong to say, a cold winter = no climate change as it is to say a snow storm in March is proof of climate change.

— NY NJ PA Weather (@nynjpaweather) March 9, 2017
@sallykohn I'm a Fellow of the American Meteorological Society. The weather in your tweet has nothing to do with global warming.

— Mike Smith (@USWeatherExpert) March 9, 2017