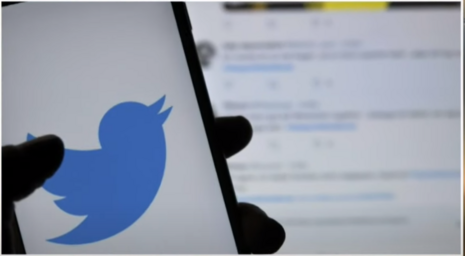 Twitter's rampage against conservatives has not stopped with the platform now seemingly taking its orders from the left.
Rachel Bovard, Senior Director of Policy for the Conservative Partnership Institute, said that Twitter suspended the conservative think tank Citizens for Renewing America (CRA) after the group posted resources combating Critical Race Theory (CRT).
She tweeted: "So @amrenewctr issues a toolkit for parents to help stop CRT in schools, Media Matters issues a baseless and wildly untrue hit on the Center, and mere hours later, Twitter suspends their account. Big Tech working very hard to protect racist ideologies from criticism."
Her tweet included a screenshot of what appears to be a message from Twitter that said, "We've temporarily limited some of your account features."
Bovard is a MRC Free Speech America board advisor. 
CRA President Russ Vought provided more insight as to why the organization's content may have been suspended. "Twitter is now saying that our Renewing America accounts were suspended by 'enforcement bots' but wouldn't tell us what was flagged. This occurred soon after we launched an important anti-CRT tool kit and a radical left outlet put forward wild conspiracy theories about it," he tweeted. 
CRA recently published a toolkit for "Combatting Critical Race Theory in Your Community." The toolkit said: "This guide is meant for anyone of any knowledge and experience level who is concerned about what children are being taught and how they are being treated, with an emphasis on making the banning of Critical Race Theory (CRT) the central theme by which you reclaim your schools." 
Leftist group, Media Matters for America, however, called the toolkit "a conspiracy theory about the overthrow of America's constitutional system." It also somehow drew an arbitrary connection between the toolkit's language and what the organization called the "infamous white nationalist march in Charlottesville, Virginia."
Media Matters for America received more than $1.5 million from liberal billionaire George Soros between 2010 and 2014. 
Twitter has long silenced conservative voices on its platform. Its massive push to censor conservative voices resulted in the platform receiving a "F" grade from the Media Research Center in its first Big Tech Report Card. Twitter removed former President Donald Trump following the Jan. 6 riot at the U.S. Capitol after he called for "peace." The platform also slapped a "sensitive content" label on a graphic from the MRC. The graphic described the results of a recent poll in which fifty-three percent of respondents answered "no" to the question: "Should biological men be allowed to compete in women's sports?" 
Twitter did not respond to a request from MRC Free Speech America to confirm whether it had suspended CRA.
Conservatives are under attack. Contact Twitter at (415) 222-9670 and demand that Big Tech be held to account to mirror the First Amendment. If you have been censored, contact us at the Media Research Center contact form, and help us hold Big Tech accountable.