The Washington Free Beacon unearthed a trove of documents outlining how far President Joe Biden's government was willing to push Big Tech to censor criticism of COVID-19 vaccines.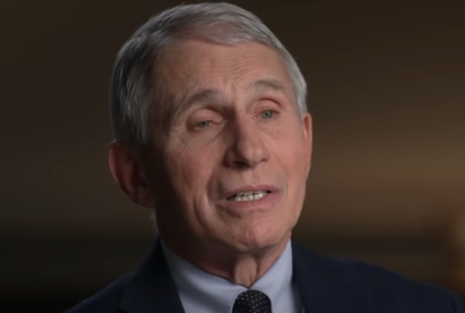 The Centers for Disease Control and Prevention (CDC) "coordinated with social media companies and Google to censor users who expressed skepticism or criticism of COVID-19 vaccines," they reported. Thirty-five pages of documents reportedly shared by America First Legal with the Free Beacon indicated "CDC officials regularly communicated with personnel at Twitter, Facebook, and Google over 'vaccine misinformation.'" 
The documents showed correspondence between officials from Facebook, Twitter and Google and the CDC. At different times, "CDC officials would flag specific posts by users on social media platforms such as Twitter as 'example posts,'" the Free Beacon reported.
One piece of correspondence, appearing to be from CDC health communications specialist Elisabeth Wilhelm and written to Irene Jay Liu, Google News Lab leader for the Asia-Pacific region, called for employees like Google product policy team manager Alexios Mantzarlis to become — wait for it — "infodemic manager unicorns." 
"I urge them to apply—we need diversity of experiences and skills to successfully combat the waves of misinformation that a new COVID-19 vaccines [sic] or vaccines will bring about," Wilhelm wrote. 
The World Health Organization (WHO), according to the documents, described its "unicorn" program: "Recruiting the first global cohort of lnfodemic Managers to support health authorities in addressing the COVID-19 infodemic and strengthen community resilience against misinformation."
In a document promoting the "unicorn" program posted by the WHO on its website, both Liu and Mantzarlis were listed among "experts from all over the world who participated as expert lecturers and trainers, facilitators and chairs in the global conference."
One email to the CDC, appearing to be from Twitter Senior Manager of Public Policy Todd O'Boyle, said: "I'm looking forward to setting up regular chats; my team has asked for examples of problematic content so we can examine trends." The email continued: "All examples of misinformation are helpful, but in particular, if you have any examples of fraud - such as fraudulent covid cures, fraudulent vaccine cards, etc, that would be very helpful."
CDC Digital Media Branch Chief Carol Crawford, according to the documents uncovered, told O'Boyle in an email that "[w]e wanted to point out two issues that we are seeing a great deal of misinfo about — vaccine shedding and microchips." 
The alleged email had a spreadsheet of different tweets Crawford tagged as "misinfo." In the same email, Crawford also reportedly wrote, "We do plan to post something shortly to address vaccine shedding and I can send that link soon. Our census team copied here, has much more info on it if needed. Also, we are standing up a BOLO COVID misinformation meeting and inviting all tech platforms." 
"BOLO" apparently refers to the acronym for "be on the lookout."
The Free Beacon reported that the CDC's effort to "police alleged disinformation" expanded to other federal agencies.  
In another email, Crawford reportedly told two Twitter officials: "We are working on project with Census to leverage their infrastructure to identify and monitor social media for vaccine misinformation. We would like the opportunity to work with your trust team on a regular basis to discuss what we are seeing. I understand that you did this with Census last year as well."
America is officially living in the real-life drama of George Orwell's dystopian novel 1984.
Check out the documents released  below:
CDC-Emails-to-Big-Tech Documents.pdf
Conservatives are under attack. Contact your representatives and demand that Big Tech be held to account to mirror the First Amendment while providing equal footing for conservatives. If you have been censored, contact us using CensorTrack's contact form, and help us hold Big Tech accountable.