Facebook's latest faulty "fact check" shows how little regard the company has for facts or experts.
Facebook added a USA Today "fact check" to a post of a Just Facts study that investigated non-citizens voting in battleground states. The USA Today "fact check" piece was written by Fact Check Reporter Chelsey Cox and was anything but factual, according to a rebuttal that Just Facts president and cofounder James Agresti wrote. Cox previously "fact checked" a Babylon Bee piece for USA Today, who has also "fact checked" other Babylon Bee pieces as well.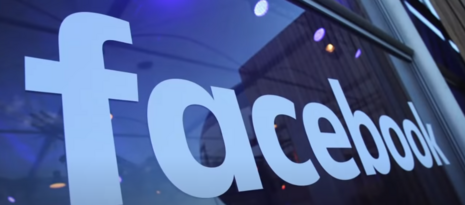 Just Facts, according to its web site, is a "non-profit institute dedicated to publishing comprehensive, straightforward, and rigorously documented facts about public policy issues." The organization's rigorously sourced study explained: "A wealth of facts show that there are ample openings for non-citizens to illegally vote and that roughly 16% of them voted in the 2008 and 2012 presidential elections." The study concluded that if this trend held up in 2020, Biden may have gained enough "fraudulent votes" to beat Trump.
In his rebuttal, Agresti explained that the USA Today piece "contains 10 misrepresentations, unsupported claims, half-truths, and outright falsehoods." Cox even corrected one falsehood after publication. The "fact check" initially asserted that one of the PhD scholars who vetted the Just Facts study had misstated his credentials. The change to erase the false claim was made without issuing a correction and with no trail, violating journalistic ethics, according to Agresti. He also noted that the "fact check" admits that "USA Today's 'fact check work is supported in part by a grant from Facebook.'"
Agresti's rebuttal covered several attempts that Cox made to smear the credentials of the scholars who reviewed the Just Facts study, as well as attempts to denigrate Just Facts' review of evidence.
Agresti concluded that Cox ignored and omitted facts in her attempt to support her own claims. Regarding Cox's claim that "few noncitizens register to vote in federal elections," Agresti noted: "She merely declares this to be a fact based on the allegations of two progressives—who she selects." He called the "fact check" "defamatory," and characterized one particular point as "propagandizing" instead of fact-checking. Ultimately, Agresti accused Cox's work of "denigrat[ing] a rigorously documented study as 'unfounded.'"
This abject failure of a Facebook "fact check" is not an isolated incident. A Facebook fact-check was applied to an MRCTV video that actually agreed with the misinformation claim in the fact-check. Earlier in 2020, Facebook used Health Feedback's fact-checkers to attack an opinion piece published by the New York Post. The Post piece stated an opinion about how COVID-19 might have originated. Health Feedback called it "false." Facebook later retracted this "fact check" once new evidence was uncovered that supported the author's opinion piece, but it did so without ever issuing a correction or noting its error.

Conservatives are under attack. Contact Facebook's leadership by calling Facebook headquarters at 1-650-308- 7300 or 1-650-543-4800 and demand that Facebook not permit anti-conservative censorship on its platform. If you have been censored, contact us at the Media Research Center contact form to be included in our database, and help us hold Big Tech accountable.