Election Day is less than three months away which means it's time for liberals to get desperate. This year's stunt just happens to include two of their favorite things: celebrity endorsements and lecturing Americans. HBO has officially revealed plans for a reunion special of the political drama The West Wing. It's just what America doesn't need.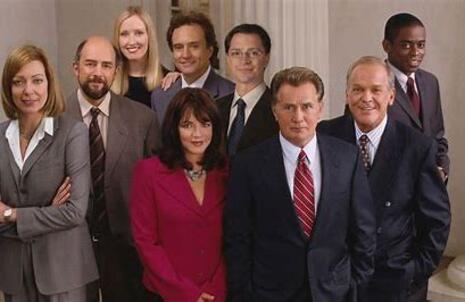 In an August 25 press release, HBO Max along with series creator Aaron Sorkin announced a reunion special for the former NBC drama. The special, titled "A West Wing Special to Benefit When We All Vote," will be a reenactment of the episode "Hartsfield's Landing" from the show's third season featuring original cast members Rob Lowe, Dulé Hill, Allison Janney, Janel Moloney, Richard Schiff, Bradley Whitford and Martin Sheen along with frequent series director Thomas Schlamme and Aaron Sorkin writing additional material.
No release date has been announced yet, though filming is expected to commence in October with a hopeful premiere later in the fall, presumably in time for the November election. After all, the entire special is being done on behalf of Michelle Obama's organization When We All Vote, a "non-partisan" voter registration initiative that happens to be filled with Democrats.
Mrs. Obama will make a special appearance "while additional cast members and special guests from the worlds of public service and the arts will be announced in the coming weeks," reported Deadline. Let's see if they include any Republicans or conservatives!
Sarah Aubrey, head of original content for HBO Max, remarked, "With 'A West Wing Special to Benefit When We All Vote,' we are excited to revisit this legendary series and offer our passionate fans something that is substantial, meaningful and unforgettable, while also promoting an important message for our time. Combined with WarnerMedia's donation to When We All Vote, this special not only entertains, but also help ensure the organization can carry forth its mission to increase voter participation in every election."
Actor Bradley Whitford also announced the reunion special in his appearance on the Today show August 25 commenting, "[T]his was the way to use us getting back together to sort of continue on the sort of--to use us getting together to make a statement about getting people out to vote."
Let's be real here. We know The West Wing was hardly friendly to conservatives in its prime. And we know the actors and series creator are hardly right-wing even now (with some exception to the moderately conservative Rob Lowe). At this point, the only time The West Wing is brought up is for liberals to whine about the good old days with Democrats in charge. The fact that this special could premiere before the 2020 election just clinches the real intention. These people don't want us to vote. They want us to vote Democrat.
Use your own instincts to vote this November. You don't need a twenty-year-old show to do that for you.