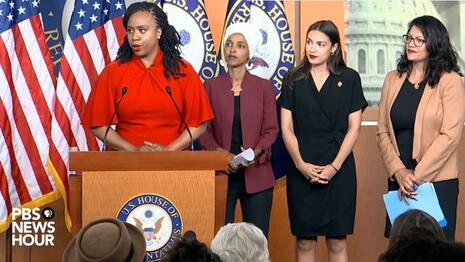 The 2018 midterm election provided the leftist media with a group of radical socialist demagogues they could cheer on, dubbed "The Squad" by adoring reporters. Democratic Congresswomen Alexandria Ocasio-Cortez, Ilhan Omar, Rashida Tlaib, and Ayanna Pressley arrived on Capitol Hill in early 2019 and have been media darlings ever since, with so-called "journalists" routinely covering up their scandals and unhinged agenda. The Media Research Center is committed to telling the truth about the left, unlike the compliant press that push its extreme views.

Rep. Alexandria Ocasio-Cortez (D-NY):
Rep. Ilhan Omar (D-MN):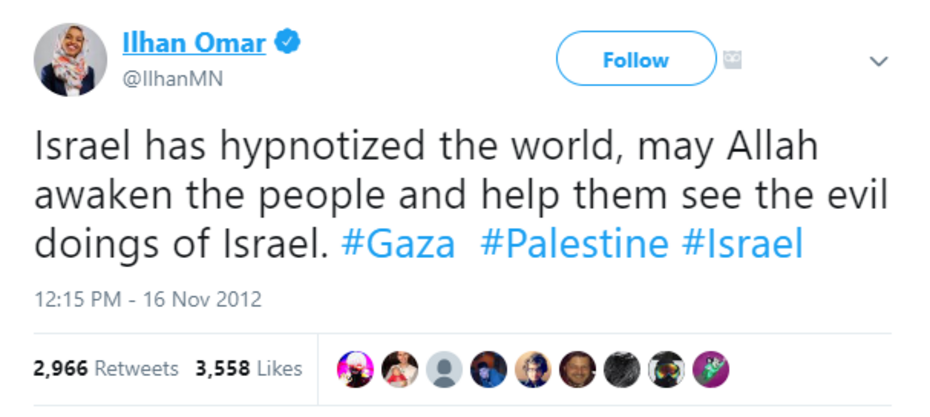 Rep. Rashida Tlaib (D-MI):
Rep. Ayanna Pressley (D-MA):
Clueless MSNBC Democratic hack Andrea Mitchell once laughably denied that The Squad was socialist. She, like the rest of the far-left apologists in press, know that the only way to help Democrats achieve their radical agenda is to cover up the truth. The fact that Squad members couldn't even condemn violence from Antifa terrorists shows how extreme they are and why it's important that actual journalists call them out instead of enable them.
For more information the press don't want you to know, check out Facts Feared by Leftist Media.