Hours ahead of Hillary Clinton's testimony before the House Benghazi Committee on Thursday, on NBC's Today, correspondent Andrea Mitchell acknowledged that "44% of Americans are not yet satisfied" with the former secretary of state's answers on the scandal but also declared: "...today is, indeed, her best chance to change all of that. Assisted by the Republicans who, themselves in recent weeks, have hurt the committee's credibility."
Mitchell touted Clinton's preparation: "...spending this week at her Washington home in a war room with her husband and top advisers. She's had plenty of practice fielding tough questions on Benghazi before, including this iconic moment." A soundbite ran of Clinton's 2013 congressional testimony on the subject: "What difference, at this point, does it make?"
Moments later, Mitchell proclaimed: "Clinton is fired up, as she showed in her town hall with Savannah." A clip played of Clinton ranting: "This committee was set up, as they have admitted, for the purpose of making a partisan political issue out of the deaths of four Americans."
Wrapping up the report, Mitchell announced: "With emotions running high on all sides, it's Republicans, led by Majority Leader Kevin McCarthy, who have helped Clinton, by acknowledging the politics of it all."
She argued that while "the stakes are clearly very high today for Hillary Clinton," they were high "also for those Republicans who have, so far, spent $4 million over 17 months, and have yet to call another top national security official during Benghazi, other, of course, than Hillary Clinton."
Minutes later, co-host Savannah Guthrie turned to Meet the Press moderator Chuck Todd and observed: "Hillary Clinton has done a fairly good job of trying to disqualify this panel. Some would argue they disqualified themselves....would you expect her to kind of call them out on that directly today?"
Todd advised caution: "I'll be curious to see how aggressive she is on that front. I think that, that is actually a riskier strategy. If she – you know, you could argue, they did the politicizing, they acknowledged it with Kevin McCarthy, let them live with it."
<<<Click on the image below to help us with your tax-deductible gift>>>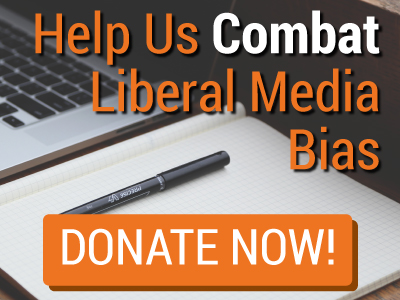 <<<Thank you for your support!>>>
He warned: "If she doesn't take this seriously, if she's almost too political herself, she's not going to help herself politically with sort of that narrow slice of voters that might actually be persuaded by what happens today, though I'm skeptical."
Todd noted that "if it's about Libya and the decision to go into Libya, that's where she has no good answers." But he quickly added, "if they focus on e-mails, if they focus on just the Benghazi attacks itself, that's where Republicans could fall into a trap and where Clinton could feel comfortable."
Here is a full transcript of Mitchell's October 22 report:
7:00 AM ET TEASE

SAVANNAH GUTHRIE: The hot seat. Hillary Clinton on Capitol Hill this morning for the long-awaited hearing on the terror attacks in Benghazi. Will there be fireworks again?

HILLARY CLINTON: What difference, at this point, does it make?

GUTHRIE: Will there be new evidence revealed today in the case that has polarized so many?

7:02 AM ET SEGMENT

SAVANNAH GUTHRIE: Let's go to Today's Top Story. One day after the Vice President said he is not running, Democratic front-runner Hillary Clinton now set to testify before the House Select Committee on Benghazi. This all stems from September 11th, 2012, when the U.S. diplomatic mission in Benghazi, Libya was attacked. Four Americans, including Ambassador Chris Stevens, were killed, and many have been questioning if that attack could have been prevented.

MATT LAUER: A State Department independent investigation into Benghazi found systemic failures, and "leadership and management deficiencies" at the State Department. In January of 2013, in a very testy appearance on Capitol Hill, Secretary Clinton echoed that report, acknowledging a "systemic break down." NBC's Andrea Mitchell has more on that and the political ramifications. Andrea, good morning.

ANDREA MITCHELL: Good morning to you. With our new poll showing that 44% of Americans are not yet satisfied with Hillary Clinton's answers about Benghazi, today is, indeed, her best chance to change all of that. Assisted by the Republicans who, themselves in recent weeks, have hurt the committee's credibility.

[ON-SCREEN HEADLINE: Clinton's High-Stakes Showdown; All Eyes on Today's Benghazi Hearing]

MITCHELL: Hillary Clinton will be on the hot seat today, after spending this week at her Washington home in a war room with her husband and top advisers. She's had plenty of practice fielding tough questions on Benghazi before, including this iconic moment.

HILLARY CLINTON: What difference, at this point, does it make?

MITCHELL: Clinton's game plan this time, to not to lose her cool.

JAMES CARVILLE: Don't play their game. Just be above the fray and, you know, you'll be fine.

MITCHELL: House Republicans point out if not for their investigation, no one would have discovered Clinton was using a private e-mail server. Democrats see another agenda.

REP. ADAM SCHIFF [D-CA]: They're certainly going to try to wear her down. It looks like this hearing that was originally gonna last for maybe two or four hours, they're talking about six, eight or ten hours.

MITCHELL: Clinton is fired up, as she showed in her town hall with Savannah.

CLINTON: This committee was set up, as they have admitted, for the purpose of making a partisan political issue out of the deaths of four Americans. I would never have done that.

MITCHELL: The issue, what happened before, during, and after the attack on the U.S. diplomatic outpost. Now about to be portrayed in a new movie coming out in January, with a story line Clinton allies argue is not factually correct.

Clinton is also facing a withering attack ad from a Stop Hillary political action committee, an ad that aired four times during the Democratic debate, despite criticism by most of the families of the four Americans killed in the attack. But the mother of one of the victims, Sean Smith, wants answers from Clinton today.

PATRICIA SMITH: How come she let my son be killed?! How come?! She knew this was happening.

MITCHELL With emotions running high on all sides...

REP. KEVIN MCCARTHY [R-CA]: Her numbers are dropping.

MITCHELL: ...it's Republicans, led by Majority Leader Kevin McCarthy, who have helped Clinton, by acknowledging the politics of it all.

And the stakes are clearly very high today for Hillary Clinton and her campaign for the presidency and also for those Republicans who have, so far, spent $4 million over 17 months, and have yet to call another top national security official during Benghazi, other, of course, than Hillary Clinton. Matt?

LAUER: Alright, Andrea Mitchell. Andrea, thank you very much.