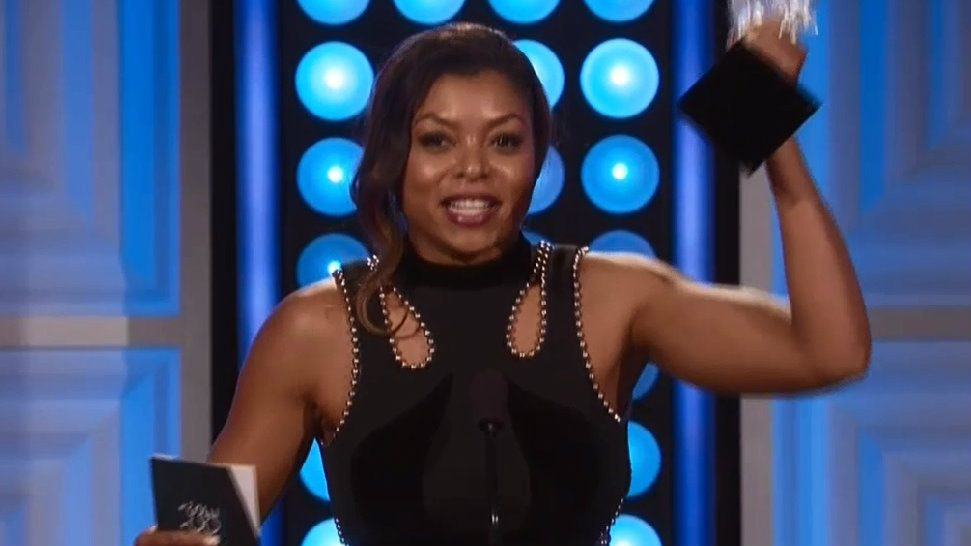 A thanks to God doesn't happen every day in liberal Hollywood-land.
The 2015 Critics' Choice Television Awards awarded Taraji P. Henson Best Actress in a Drama Series for her role in Fox's Empire on May 31. In her acceptance speech, Henson included someone special in her thanks: God.
Empire, an American drama television show produced by Lee Daniels and Danny Strong, debuted in January. The show follows hip hop music company Empire Entertainment and the founders' feuding family members.
To begin her award-acceptance speech, Henson exclaimed, "You know, I don't know what to say, I just, so many people to thank!"
But, while thanking Fox, colleagues and critics, Henson also turned to acknowledge someone else: God.
"Thank you, God," she stressed, "because with[out] God, I'm nothing."
"And the fans because, I mean, I love awards – they're great," she added, "but this just means that I'm touching lives, and that's why I got into acting."
Henson has made similar comments ("I'm nothing without God") before, according to media database IMDb.
Other nominees for the award included The Good Wife's Julianna Margulies, How to Get Away with Murder's Viola Davis, The Americans' Keri Russell, Bates Motel's Vera Farmiga and Penny Dreadful's Eva Green.
According to entertainment media, Henson's show, Empire, boasts an especially large audience.
"Throughout its first season," Variety reported, "the megahit unprecedentedly grew week-to-week, wrapping up with 17.6 million viewers on the finale night — and, with DVR numbers figured in, averaged 21 million for the season."
Once in a while, other actors have made a point of thanking God upon receiving awards, such as Matthew McConaughey for an Oscar for his role in Dallas Buyers Club.