TikTok can be subservient to the genocidal Chinese government, but the platform's real offense was allowing conservative commentators, a leftist organization said.
"Comedian and conservative commentator Steven Crowder has been banned from China's TikTok viral video platform," Reclaim The Net reported June 26. Leftist organization Media Matters proclaimed it was behind the purge: "Far-right internet personality Steven Crowder has been banned from TikTok following a June 8 Media Matters report highlighting his bigotry on the platform," the organization wrote in a June 24 update. "A TikTok spokesperson confirmed to Media Matters that Crowder's account had been removed for violating its community guidelines."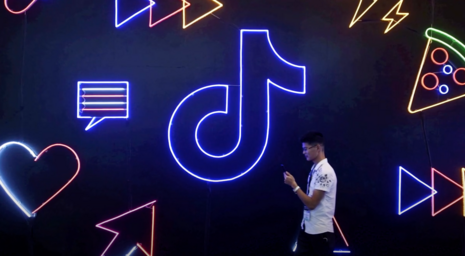 Media Matters leadership has received extensive funding from leftist megadonor George Soros, the record shows. Soros' Foundation to Promote Open Society (OSF) tax forms has shown five separate donations between 2010 and 2014 totalling $1,575,000. Soros gave the organization money every other year during that time. The leftist group released a report earlier in June sliming Crowder for "using TikTok to spread hate to a younger audience." The report spread fearmongering rhetoric about Crowder's popularity:
"Crowder's TikTok follower count and video views have been steadily growing since he began consistently using the platform in April. Despite being relatively new to the site, Crowder has already used TikTok to post transphobic rants, attack transgender actor Elliot Page, and claim that Derek Chauvin didn't get a fair trial. All of this content seems to violate TikTok's hateful behavior or misinformation policies."
Media Matters may have also revealed the main reason why liberals are terrified of conservative commentators accessing platforms like TikTok to spread right-wing humor:
"Beyond the substance of Crowder's content, his direction of users to these sites is particularly concerning given TikTok's young user base, where as much as one-third of users may be 14 years old or younger." 
Liberals once told censorship-weary conservatives to build their own platforms, but Media Matters expressed outrage at the thought of Crowder using alternative websites, or even his own: "Not only is Crowder's content undeniably hateful, but he is also actively directing users to Rumble, the far-right YouTube alternative, as well as his own website, where he uploads full-length shows containing all of the misinformation and hatred referenced above (and more)."
TikTok did not respond to inquiry from MRC Free Speech America regarding Crowder's reported purge from the platform.
Conservatives are under attack. Contact TikTok via email at feedback@tiktok.com or by mail at 10010 Venice Blvd #301, Culver City, CA 90232 and demand that Big Tech be held to account to mirror the First Amendment. If you have been censored, contact us at the Media Research Center contact form, and help us hold Big Tech accountable.