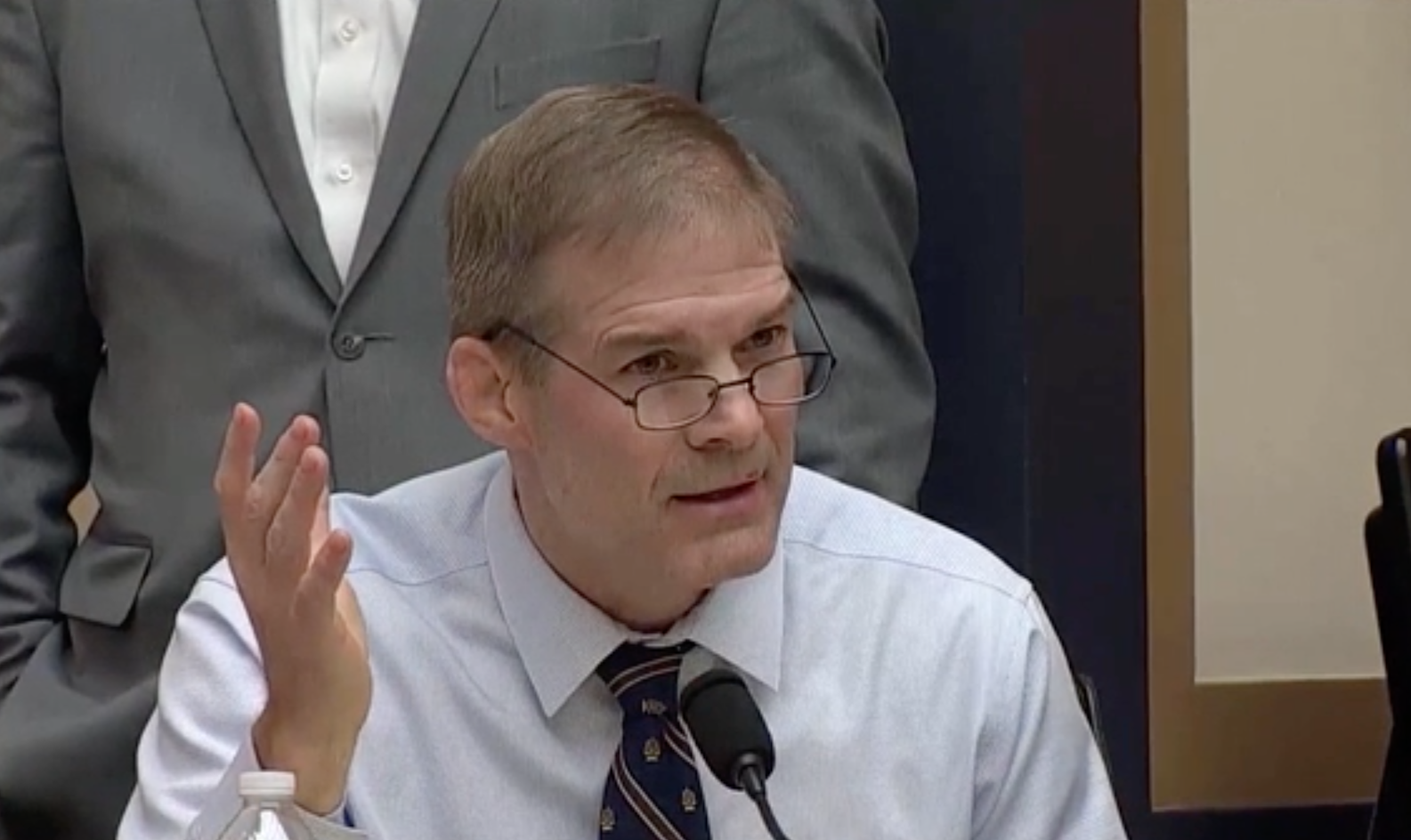 Republicans hit back hard at Google bias yesterday on Capitol Hill. Google CEO Sundar Pichai testified before Congress and tried to defend his company's reputation against accusations of bias, censorship, and spying on Americans.
Reps. Jim Jordan (R-OH), Kevin McCarthy (R-Calif.), Darrell Issa (R-Calif.), and Louie Gohmert (R-TX) grilled the Google CEO on his company's biases. They exposed scandals such as how Google's own Multicultural Marketing executive weaponized Latino votes in key states for Hillary. One representative also torched Google for its choice of the SPLC as a "trusted flagger."
Rep. Jim Jordan delivered one of the best interrogations of the entire hearing when he refuted Pichai's claims on nonpartisanship by citing a high-profile scandal from a few weeks before. A leaked memo showed that Eliana Murillo, Google's head of multicultural marketing, claimed to have worked with organizations to mobilize Latino votes "in key states" as well as paid for rides to the polls.
Pichai denied these claims completely, claiming they "haven't found evidence to substantiate that" even though the email seemed to imply he gave her a "shout out" for these efforts.
Rep. Jordan hammered how absurd it seemed to him that a high level executive would send an email to top company officials on activities that were completely fictional, "So she just made it up out of thin air the day after the election, wrote this email to your top executives and it's not true?"
Rep. McCarthy gave a speech to welcome Pichai, but also alerted him to their intentions, "We need to know first that Google is committed to the free market ideals of competition and entrepreneurship that launched its revolutionary products to begin with" He later noted how many Americans who once saw tech companies as examples of innovation are beginning to question their impact on society, "are America's technology companies serving as instruments of freedom? Or instruments of control?"
Rep. Issa after hearing black Democrats grilling Google on its lack of black representation within their staff, decided to turn Democrat's diversity logic back on them, by explaining how it justifies conservatives demanding representation as well.
Rep. Gohmert gave examples of how Google chooses biased people to judge what is or isn't designated as hate speech,
"For example you have a trusted flagger you indicated called the 'Southern Poverty Law Center.' The Southern Poverty Law Center really has stirred up more hate than about any other group I know … they stirred up hate against The Family Research Center and a guy goes in shooting."
He issued a friendly but firm warning that while he and his colleagues are typically against regulating companies, they might be forced to do so if big tech companies continue to bully conservatives online. "I hope and encourage you to look around and notice, you run off conservatives, you embrace liberals, and it's time Google was actually not immune so that people can hold you accountable and get a little better objectivity."