Update: OnlyFans has apparently reversed it's decision to ban sexually explicit content. So the Internet is safe for porn once again.
Now hear this: the lefty media has discovered a new victim group. This is not a drill. Please prepare to ally yourselves with and express your support for the "sex workers" who use the subscription web platform OnlyFans. Repeat: This is not a drill.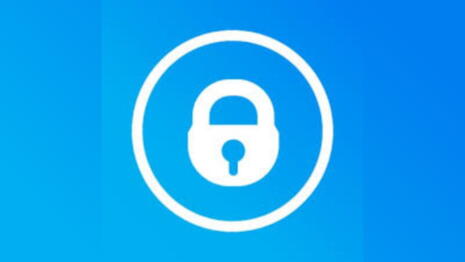 Onlyfans announced last week it was banning the "sexually explicit content" that Axios said "made it so popular in the first place." This puts it's many "sex workers" in a bind. And not the kinky sort of bind you can probably find on OnlyFans until October. 
For you puritans out there, NBC News explained:
OnlyFans has provided a legal avenue for people to participate in sex work. Subscribers pay monthly or yearly fees in exchange for pornographic content or one-on-one live video chats with creators, among other content.
But OnlyFans hasn't been able to attract investor money, and some financial partners are getting skittish about naughty content. So the company is limiting the, er, scope of what can go up there.
Axios explained that this was bad because "OnlyFans has been a safe space for sex workers, allowing them to make a living without in-person interactions." Adult Performers Actors Guild President Alana Evans told the lefty site: "I have models telling me they think they have no choice but to move into full-service sex work."
No choice.
Axios also found a "top OnlyFans model" named Erin Ashford, who declared the ban "Earth-shattering." Ashford used to post smut to Twitter and Snapchat, but "Joining OnlyFans enabled her to pursue a '100% sustainable life' in Costa Rica, where she's built a home, a greenhouse, planted over 500 trees and has livestock." Wow, 100% sustainable? How virtuous.
Meanwhile, People highlighted the plight of Courtney Tillia, a "model and life coach" and "Mother of four" who makes a "six-figure salary" getting freaky on camera. But it's not just the money. "'I fell in love with it,' explains Tillia. 'I fell in love with being liberated and being able to share myself in different ways. I started this for my own expression.'" Behold commerce, that cold, impersonal monster robbing this woman of her creative self expression!
For its part, NBC was specifically worried about OnlyFans' "LGBTQ sex workers," because of course it is. Worst of all, "Transgender people are more likely than the general population to participate in sex work for a variety of reasons. As a result, many LGBTQ sex workers said the community is disproportionately — and negatively — affected by OnlyFans' policy change."
There's an LGBTQ sex worker community. Go figure.
NBC talked to "Z, 27, [who] said OnlyFans has provided them with a stable and safe source of income during the pandemic. They asked to go by their initial because they hope to get a job outside sex work in the future." Z's portion of the article only gets weirder.
Another "creator" told NBC "the platform's new policy is disappointing but not necessarily negative." He "created an OnlyFans account to share gay pornographic content shortly after the site started in 2016." He said the Onlyfans "site isn't user friendly and that there are better platforms that were created by sex workers."
Now that's America! Don't worry. With this kind of resilience and can-do ingenuity, the internet will never run out of places to put porn.