Editor's Note: Some readers may find this material offensive.
For the past 13 days, comedian and writer for Vice, Josh Androsky, has riled up liberals on social media to donate to Planned Parenthood. He's done it by mocking GOP presidential candidate Sen. Ted Cruz (R-TX).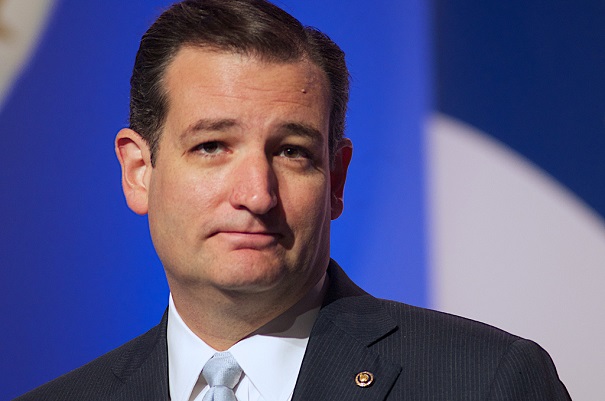 It started as a quest to get Cruz to block him. But after a friend suggested Androsky use his snarky tweets as a way to fundraise for Planned Parenthood, the liberal comedian said it was a great idea.
would you like to add your own donation to Planned Parenthood? place your bets! block or no block? let's raise $$$ and piss off @tedcruz!

— josh androsky (@ShutUpAndrosky) August 29, 2015
despite his sweet headset mic, @tedcruz has never made a person cum. pic.twitter.com/hEWKuIaHI4

— josh androsky (@ShutUpAndrosky) August 29, 2015
As you'd expect, some of the tweets were crass, others just stupid. You'd think tweets from a comedian would be at least, well, funny though? 
i'm gonna stop clogging your feeds, but every 10 mins i'm gonna tweet @tedcruz a pokemon with the word "fuck" on it. pic.twitter.com/k2YxpcehbF

— josh androsky (@ShutUpAndrosky) August 29, 2015
Of course, Androsky chose to donate to Planned Parenthood because Cruz led the charge in the Senate in the fight to defund federal funding of the abortion giant, in light of the recent damning sting videos.
The Daily Dot asked Androsky why his mission had gone viral on social media and this was his response:
"I think the reason this has resonated with people is because this Republican field is so cartoonish. They're monsters and they're dangerous, sure, but it's so over-the-top now that it's so easy to push it into comedy. Activism is a serious thing, but online activism in many cases is so self-serious that it gets in its own way of actually doing anything. Being another white guy who just complains or makes jokes about injustice while my life isn't under any threat felt hollow."
The comedian's Twitter feed became filled with people sharing receipts of their donations to Planned Parenthood on behalf of Androsky's efforts. He even attempted to bring liberal celebrities on board his bashing bandwagon, from Cher to Bette Midler.
hi @BetteMidler, @AllisonBJanney, @DollyParton, & @cher. u are my dream team. plz help me support planned parenthood. http://t.co/xKodPArfyp

— josh androsky (@ShutUpAndrosky) September 8, 2015
According to the Daily Dot, Androsky has raised over $1,200 dollars for the leading abortion provider in the nation since his quest began -- which is neither funny or inspiring.