In case it was not made clear, Drew Brees loves all people, hates injustice, and will support his teammates through thick and thin.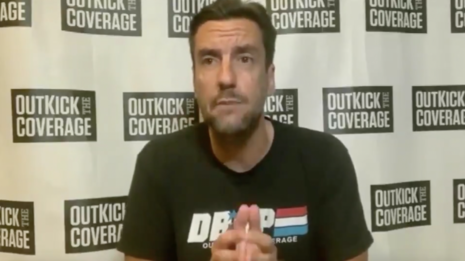 Over the last several days, Brees has found himself in hot water from all sides. It started when Brees was asked a pointed question about "how the league should respond" when it starts up again, regarding protests during the national anthem.
His response in a nutshell: "I will never agree with anybody disrespecting the flag of the United States of America or our country."
This statement brought a barrage of social media bullets from many athletes, including several of Brees' teammates, all of which have been well documented. Although there were a few notable level heads that popped up – one of the most notable being Tony Dungy (the first African American Head Coach to win a Super Bowl) – there were countless more who disapproved.
The first, and loudest, of these being LeBron James.
All of this criticism led to Brees seeking out difficult conversations and publicly apologizing to his teammates, and the world, on social media. He wants to be a part of the solution, not the problem. He even doubled-down on that stance when President Trump expressed his disappointment in Brees backing off of his original position.
However, through all of this, many neglected to point out something that Fox Sports Radio's Outkick the Coverage host, Clay Travis, did on Twitter Friday.
"LeBron James teed off on Drew Brees and his non-controversial comments 20 minutes after he said them, yet he still hasn't said a word about China shutting down Hong Kong's protestors," said Travis. "LeBron sells faux-wokism to America while making decisions based solely on money."
Clearly, Brees' comments caused a controversy, making them in turn "controversial." But the point stands: LeBron has castigated the NFL and its owners for, what he believes to be, caring more about their bottom-line than basic human rights.
And yet, when put in a somewhat similar position regarding the Hong Kong protests last year, LeBron appeared to look after his own financial interests, rather than speaking up about others' basic human rights (rights that were, by law, clearly being violated.) In fact, he took it one step further and spoke out against those who were willing to support the people of Hong Kong when he was not (like Houston Rockets GM Daryl Morey.)
The long and short of it is: Human rights are human rights, whether they are at home or abroad.