Katy Perry is "woke" now. Or at least, she's getting there.
The pop star-turned-social activist is as progressive as they come, yet even she has faced the difficulties of trying to be enlightened in this politically correct age.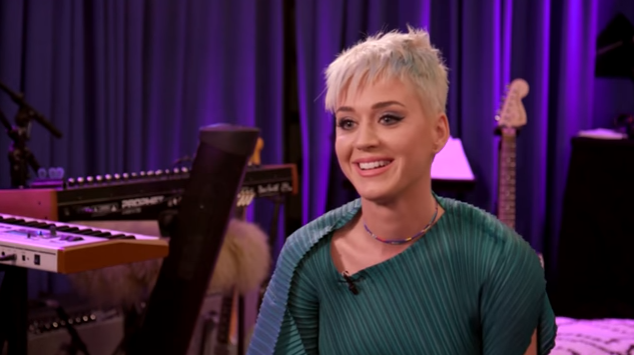 In a June 14 interview with New York Times Pop Music Editor Caryn Ganz, Perry expounded on her childhood in a conservative Christian family and her newfound "liberation." But in the midst of her social awakening, she's also gotten flack for cultural appropriation and other liberal sins.
"I feel very empowered," Perry told Ganz, "extremely liberated, liberated from the conditioning of the way I used to think, spiritually liberated, politically liberated, sexually liberated, liberated from things that don't serve me."
Done with pop fluff and an over-sexualized persona, Perry now sports an edgy pixie cut and lyrics intended to be thought-provoking.
Actively involved in the 2016 election, the pop star campaigned for her chum Hillary Clinton and participated in numerous voting initiatives. As a strong supporter of the LGBT community, she earned the Ally for Equality award at this year's Human Rights Campaign gala.
Even still, the star has been criticized for wearing her hair in cornrows, for dressing as a geisha and for collaborating with Migos, a pop group purportedly uncomfortable performing with drag queens.
In a sit-down interview with Black Lives Matter activist DeRay McKesson, Perry sincerely apologized for her past transgressions. But after seeing a clip from the discussion, some Twitter users still didn't think it was heartfelt enough.
Then McKesson got involved, pointing to the importance of having the full picture. "From what I've seen so far, it looks like two minutes of an hour long interview has been posted #onhere," he tweeted. "I'd encourage folks to see it all."
And that is something Perry is happy to enable. As a promotional effort for her recent album "Witness," the celebrity set up cameras in her L.A. home so fans could "witness" her daily life in a 96-hour live stream session.
The McKesson interview, and a chat with NBC's Natalie Morales, were both a part of that. In the latter, Perry explained the meaning behind her newest project.
"Each song is like a micro-message … they're all little chapters in my book that is still being written," she told Morales. "Some of them are empowerment, some of them are liberation, some of them are just pure escapism, cause you need that sometimes."
But as Perry has learned, it's hard to please everyone – even with the best of intentions.
On June 12, Washington Post pop music critic Chris Richards excoriated Perry's newest assembly of self-branded "purposeful pop" as "soupy and ill-conceived," its songs "bland," "half-woke" and "lost in their own doublespeak."
"At best," Richards wrote, "Perry sounds like she's trapped in a purgatory, pantomiming progress, giving an endless pep talk to her own reflection."
Even still, as the pop star struggles to transition to a reflective celeb, she cleaves to the mantra: "Intention is everything."
"All I was trying to do is build a bridge," she told Ganz of her recent performance with Migos.
In this day and age, even that's a risky business.