A new video exposing Planned Parenthood's trafficking of aborted babies shows that the organization is anything but "Care. No Matter What." to women.
The Center for Medical Progress (CMP) released a sixth investigative video August 12 showing a former StemExpress tissue technician, Holly O'Donnell, revealing that StemExpress employees would take aborted baby parts from Planned Parenthood patients – with or without a woman's consent. "[T]hey would just take what they wanted," O'Donnell warned at one point, "And these mothers don't know."
According to CMP, O'Donnell served as a blood and tissue procurement technician for StemExpress, a biotech company in northern California that partners with Planned Parenthood to obtain aborted baby parts. In the clinics, O'Donnell would find pregnant women that matched the baby-part orders of StemExpress customers.
As a StemExpress employee, O'Donnell said that the abortion giant allowed her access to patient records so that she could plan ahead for patient "supply" – which even included women taking pregnancy tests at Planned Parenthood.
"Pregnancy tests are potential pregnancies, therefore potential specimens," O'Donnell said. "So it's just taking, taking advantage of the opportunities."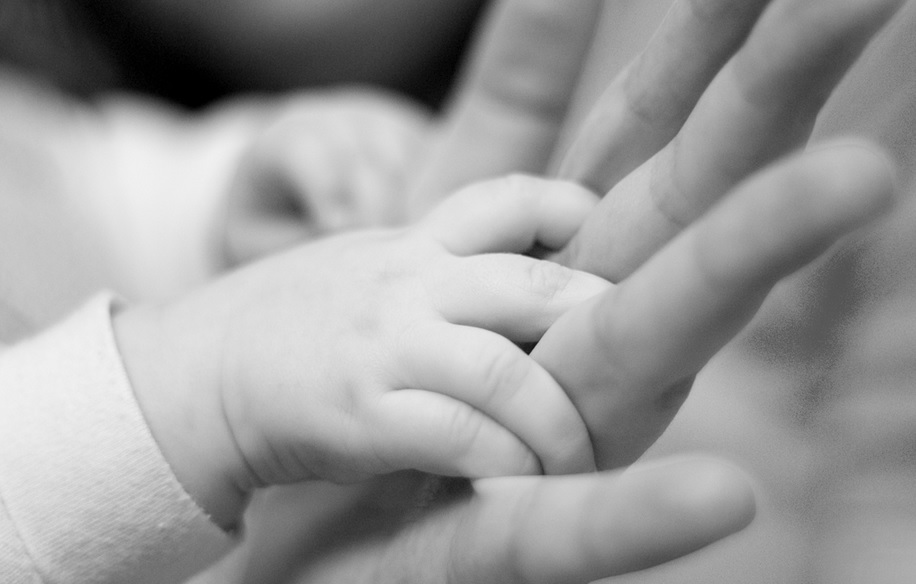 At the Fresno clinic, where she worked, O'Donnell described the environment as "morbid." "[Y]ou can hear screaming, you can hear crying," she relayed.
She talked about one abortionist, Dr. Ron Berman, who aborted "viciously fast," and got upset when there weren't enough patients to keep him busy. "I imagine him literally going into the room, lifting the covers, going in, grabbing and walking out," she said. "Like that's how fast it is."
Her coworkers weren't much better. According to O'Donnell, her colleagues at Planned Parenthood didn't care about obtaining consent from their patients: "If there was a higher gestation, and the technicians needed it, there were times when they would just take what they wanted." [emphasis added]
"And these mothers don't know," she added. "And there's no way they would know."
Recalling one "very-gestated woman" at a Fresno clinic who refused consent, O'Donnell explained how she initially reacted: "I'm not going to press anybody, I'm not going to consent a girl who's throwing up on the abortion medication."
But when her colleague, Jessica, the next day came out of a room with the same woman "holding all these tubes," O'Donnell asked her, "What did you say to her to get that blood?" According to O'Donnell, Jessica responded, "Nothing."
"That's terrifying," O'Donnell reacted in the video. "Like imagine if you were an abortion patient and someone was going in and stealing your baby's parts," she said.
In general, O'Donnell found the women she worked for "cold." "They don't care, they just wanted their money, they didn't care that [there were] girls throwing up in the trash can, crying," she urged.
"I'm not going to tell a girl to kill her baby so I can get money," O'Donnell reacted. "And that's what this company does."
The video concluded with O'Donnell recalling how she would ship baby parts via FedEx. "The sad thing is, people would ask what was in the box, and I didn't know what to say," she said, "Like, 'Oh, there's, there's dead baby parts in there.'"
CMP's press release cited the law (42 U.S.C. 289g-1) on obtaining aborted baby parts:
"Federal laws on the procurement and use of human fetal tissue require that patients consent to the tissue donation subsequent to consenting to the abortion procedure."
The video, following last week's showing Planned Parenthood workers laughing over baby parts "all mixed up together in a bag," is part of CMP's years-long investigative study, "Human Capital." This particular video is the second episode of a web series documentary produced by CMP, the first of which also featured O'Donnell.
Planned Parenthood received more than $528 million in taxpayer funding during the fiscal year 2013-2014. That amounted to more than $1.4 million per day, through government grants, contracts and Medicaid reimbursements.
According to the Charlotte Lozier Institute, the U.S. ranks second in the world for the number of abortions performed each year. The research arm of the Susan B. Anthony List also found that, "If Planned Parenthood were included for comparison, it would rank sixth in the world in number of abortions carried out annually."
Media History
Since the release of CMP's first video, the networks have proved hesitant to publicize the story – and when they do, they refuse to even utter the word "baby."
From the beginning, the liberal media raced to defend Planned Parenthood. In the first 9 hours and 30 minutes of news shows broadcast after the story broke, ABC, NBC and CBS, spent only 39 seconds on the first video. It took more than 24 hours before all three covered the story. In the week after the first video, the networks gave a mere 9 minutes and 11 seconds to the story (in contrast, the networks devoted more than three times that to the Susan G. Komen controversy, when the charity temporarily decided to defund the abortion giant).
Also during their news shows, ABC, NBC and CBS covered the shooting of Cecil the lion more in one day than they did these videos in two weeks. That discrepancy continued even after three weeks since the release of the first CMP video.
The three networks haven't mentioned the content of CMP's fifth video once.
The media similarly stayed silent on the case of Philadelphia abortionist Kermit Gosnell. Gosnell's trial, in which witnesses described baby abortion survivors "swimming" in toilets "to get out," attracted a scant 12 – 15 reporters. Only after 56 days, multiple letters from members of the House of Representatives and a public outcry, did all three broadcast networks report on Gosnell.
Will the media stay silent on this latest video?
The Pro-Life Reaction
In a press release, Kristan Hawkins, president of Students for Life of America, called out Planned Parenthood for "preying on women and stealing their blood and remains of their babies."
"This is where the war on women is taking place," she challenged, before calling the sixth video a "devastating reminder that behind the façade of Planned Parenthood lies a horrible group that sells women out – and sells the body parts of their babies – for money."
"Planned Parenthood's line that they care about women is complete and utter BS," Hawkins concluded.
As the National Director of Priests for Life, Fr. Frank Pavone called the video an "opportunity" to "realize the damage done to the workers in abortion clinics nationwide."
"When children are dehumanized, so are those who have any role at all in the abortion industry," he said. "Abortion damages everyone and everything it touches."
Demand the media tell the truth about Planned Parenthood! Sign the Media Research Center's petition here.