GLAAD media will be recognizing pop megastar Taylor Swift's commitment to LGBTQ issues during the gay entertainment lobby's annual award show later this year.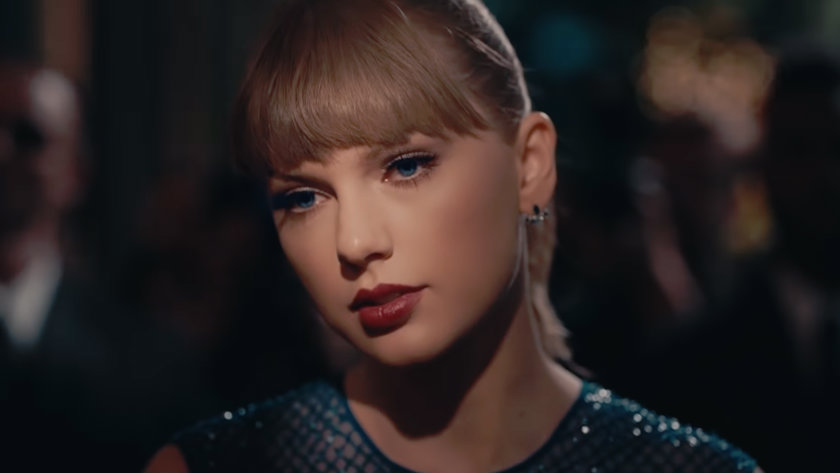 The 30-year-old "You Need to Calm Down" singer is up for the "Vanguard" award given by the Gay and Lesbian Alliance Against Defamation to "allies who have made a significant difference in promoting acceptance of LGBTQ people."
In a Jan. 7 statement, GLAAD president Sarah Kate Ellis commended Swift for the accomplishment. "From boldly standing up against anti-LGBTQ elected officials to shining attention on the urgent need to protect LGBTQ people from discrimination through the Equality Act, Taylor Swift proudly uses her unique ability to influence pop culture to promote LGBTQ acceptance."
Sure thing. Although Taylor is less of a hero, and more so just another spoiled celebrity being paraded out by special interest groups in order to condescend to people who are reluctant to join progressive causes. She's a leftwing android more or less. She promotes all the boilerplate gay lobby crap and bashes Donald Trump supporters as scary racists.
Swift made her abrupt shift left in 2018, when she blasted then Senate-candidate Marsha Blackburn (R-TN) for her conservative campaign. Taylor claimed her record "appalls and terrifies me." In April 2019, Swift donated $113,000 to the Tennessee Equality Project, a legal group aggressive in pushing LGBTQ legislation in the state.
Since then she's gone on record blasting President Trump at several opportunities, has complained about privileged "white cisgender males", and has really played up her alliances with LGBTQ folks, even to the point of writing a song for her latest album bashing anti-LGBTQ people, called "You Need To Calm Down."
At the 2019 MTV VMAs, Taylor opened the show with that song, flashing the words "Equality Act" on the giant screens behind her performance. It was the opposite of subtle. While she accepted an award later in the evening, the popstar — surrounded by drag queens no less — called out the White House for not acknowledging her & her fans' "petition" to get the pro-LGBTQ, free speech-killing "Equality Act" passed.
Because of the leftwing grandstanding, Sarah Kate Ellis added in her statement, "In a time of political and cultural division, Taylor creates music that unites and calls on her massive fan following to speak up and call for change."
Though really, she's just another one of the left's anti-intellectual, propaganda mouthpieces that helps GLAAD bully people into submission. GLAAD has used its influence to put an over-representation of LGBTQ folks in TV/film entertainment and has successfully sicced the media on companies with traditional family values via an obnoxious and dishonest victimhood strategy. Miss Swift will receive her honor at "the 31st Annual GLAAD Media Awards" this April.