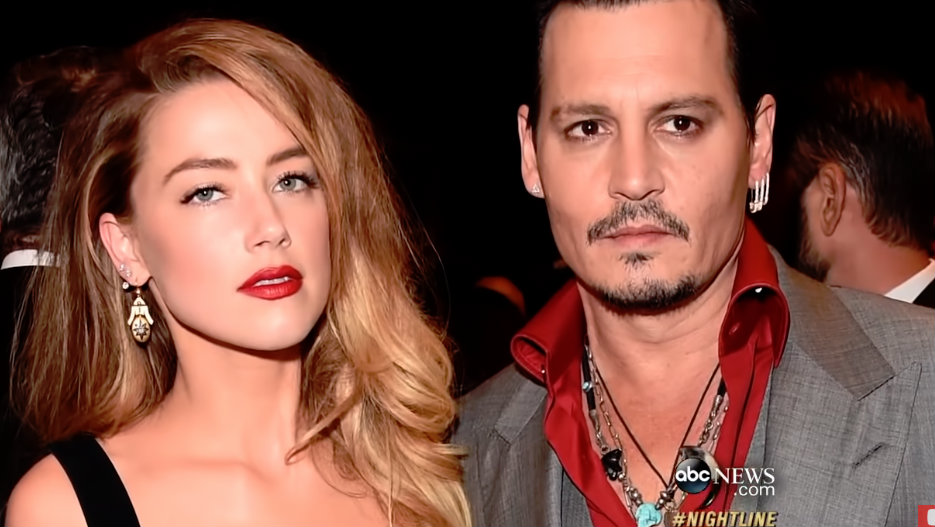 If Hollywood's #MeToo maxim "believe all victims" is to be held as some universal moral standard, then Johnny Depp's side of the story must be given some serious credence as well. The actor has endured two years of media attacks over allegations of domestic abuse from ex-wife Amber Heard, however new evidence has surfaced that might indicate that Depp has been the abuse victim all along.
Another potential Hollywood hoax to puzzle through? Well we'll just add that to the queue.
The Daily Wire reported that The Pirates of the Caribbean Star slammed Heard with a $50 million lawsuit, alleging that she "was the serial abuser in the relationship, and provided '87 newly discovered surveillance videos, 17 sworn eyewitness statements, audio tape, photographs, and other evidence' to prove he was the real victim."
This is all rather shocking considering Heard made a huge media stink in 2016 about how Depp was a troubled partner, who made threats and physically assaulted her a number of times, including Heard's claims that he had "struck her with a cell phone, hit her and destroyed the penthouse" that they were living in at the time. Ms. Heard's story was given such attention that she was even given a Washington Post platform in last December by which to write about her harrowing tales of living with an abusive husband.
Heard's widely-believed account became a source of inspiration for the #MeToo movement and led to the media hounding Depp as a broken and problematic man. He dealt with this for two years, until Heard's Op-ed proved to be too much.
Now of course there's no verdict either way, and Depp's allegations are merely that. But it should also remind us that Heard's are simply allegations as well, no matter how much Hollywood and media would like her to be a patron saint of the movement. Depp's team claimed that Heard had "staged the attacks" she accused him of, and that her Washington Post Op-ed was "an elaborate hoax" she employed in order to "advance her career." Depp's lawsuit claimed:
"She became a darling of the #MeToo movement, was the first actress named a Human Rights Champion of the United Nations Human Rights Office, was appointed ambassador on women's rights at the American Civil Liberties Union, and was hired by L'Oreal Paris as its global spokesperson."
Heard's lawyer responded to Depp's lawsuit via People magazine, calling it a "frivolous action" and just the latest in "repeated actions to silence Amber Heard."