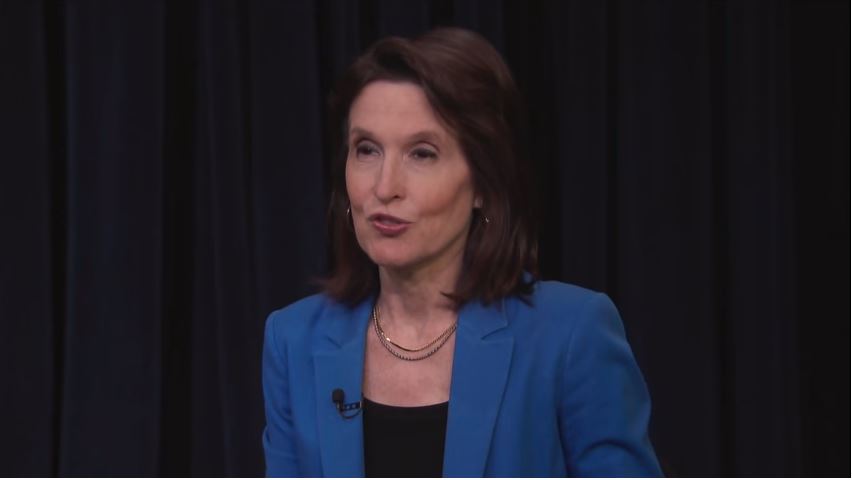 Liberals really are clueless about the positive impact of tax cuts. For proof, look no further than Nation Magazine editor and publisher Katrina vanden Heuvel.
When the GOP tax plan passed on Dec. 20, she attacked it on Twitter, calling it an "obscenity" and saying Republicans would be held "accountable" for putting "donors over constituents, party over country."
Hold accountable every Republican who voted for this obscenity of a tax bill. They put donors over constituents, party over country.

— Katrina vandenHeuvel (@KatrinaNation) December 20, 2017
But on Jan. 24, she celebrated the Starbucks announcement of more than $250 million in new benefits to its employees.
When Starbucks made its announcement on Jan. 24, she tweeted, "Starbucks Coffee tastes better this am." That tweet ignored the GOP tax plan's role in the company's decision, something it acknowledged in its press release. Twitchy noted the contradictory tweets.
Okay-My Starbucks Coffee tastes better this am: https://t.co/PtK3oW27oz

— Katrina vandenHeuvel (@KatrinaNation) January 24, 2018
Did she read the Starbucks' press release, or did she intentionally ignore the connection to the tax bill she denigrated? The corporate office specifically credited "recent changes in the U.S. tax law" for accelerating its increases in wages, job creation, stock grants and paid sick leave.
Vanden Heuvel was not the only one to ignore the connection between recent bonuses and the tax bill.
Sixty-five companies announced plans to pass on their tax savings to employees and customers between Jan. 1, and Jan. 12. During that time frame CBS Evening News with Jeff Glor and NBC Nightly News with Lester Holt each only aired one story on the bonuses. That CBS Evening News report didn't even mention the tax bill, just WalMart's bonuses and wage increases. ABC World News Tonight entirely ignored the economic story impacting works across the U.S.
More than 250 companies so far have announced bonuses, wage increases and/or other employee benefits since the tax bill was passed, according to Americans for Tax Reform.