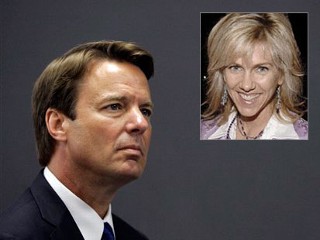 So, why did the Old Media seem to miss the John Edwards Love Affair story? Well, maybe it was because the Old Media hadn't deigned to decide for us that it was "news" until after the New Media had chewed up and spit out the story for days and days? Apparently, that is what David Carr of The New York Times thinks, anyway. In an interview with CNN he alludes to the fact that he is used to the Old Media deciding when something is officially "news" and that maybe he and his contemporary journalists have lost that level of control they were used to enjoying. This fall from grace is being seen most readily in the Edwards story that the New Media had digested for a week before the Old Media got to it
CNN's Election Center Blog posted the Carr interview on August 10 with the headline "Edwards affair: Was media part of a 'conspiracy of silence'?" This CNN posting purports to explore why the Old Media seemed absent from the story for so long?
The CNN piece cites many factors from the fact that the Old Media has a disdain for National Enquirer stories to a claim that the Old Media is reticent to exploit sex stories. The former is a sensible precaution and the later an outright laugher. After all, the Old Media had no problem whatsoever in exploiting the rumors of George H.W. Bush's affair, Newt Gingrich's affair, Newt's successor to be Bob Livingston's affair, the John McCain affair story, Larry Craig's restroom stall story, or Mark Foley's Page Scandal... but then again, THOSE are Republican sex scandals. The same delicacy the Old Media handles sex stories with as claimed by CNN does not exist for those sorts of stories.