AP Whitewashes 'Group' Calling SC Murder a Hate Crime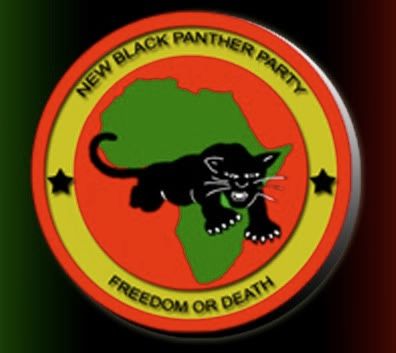 The Associated Press is among many news organizations which have been ignoring the now-sworn testimony of J. Christian Adams, the whistleblowing lawyer
who first asserted
almost three weeks ago that there is "profound hostility by the Obama Civil Rights Division in the Justice Department towards a race-neutral enforcement of civil rights laws."
Adams resigned from the DOJ after the following sequence of events:
On Election Day 2008, armed men wearing the uniforms and jackboots of the New Black Panther Party were posted in Philadelphia, Pennsylvania, at the entrance to a polling site. They brandished a weapon and intimidated voters. After the election, the Civil Rights Division at the U.S. Department of Justice brought a voter intimidation case against the New Black Panther Party and these armed thugs. I, and other Justice lawyers, obtained an entry of default after the defendants ignored the case against them.

Before a final judgment could be entered, however, our superiors ordered dismissal of the claims.
A search on "Christian Adams" (not in quotes) at the AP's main site returns nothing relevant. Sadly, that alone is not exceptional.
Given the above background, what is shocking, even to those of us who think they've seen it all from the wire service, is AP reporter Meg Kinnard's coverage of a South Carolina murder and "group" that wants it declared a hate crime. Guess who (bolds are mine):
Group: Dragging of slain SC man is a hate crime

For the New Black Panther Party, it's simple: A black man being shot to death by a white man and dragged for miles behind a pickup truck is a racial hate crime.

For local authorities and residents in this city of 11,000 in central South Carolina, it's not so clear: The suspect and the victim were apparently friends, often eating lunch together at the turkey processing plant where they worked. Investigators say they spent several hours together before the gruesome slaying. And some speculate whether it started with an argument about a woman.

Federal authorities haven't yet decided whether to classify the killing of Anthony Hill, 30, as a hate crime. State authorities are still investigating and monitoring news conferences by the black activist group, which plans a rally Saturday on its insistence that Hill was killed for his color.

"Certain types of killings, like being dragged behind a pickup truck, are vestiges of slavery and Jim Crow-type punishments," said Malik Zulu Shabazz, president of the New Black Panther Party. "They're inherently hate crimes. That's our position — that any time a black person is dragged behind a pickup truck, automatically, there is a presumption that it is a hate crime."

... Officials say Hill, a former firefighter in the National Guard, was killed by a single gunshot to the head before he was dragged.

... If there was racial tension or other animosity between the two men, it has not yet become known. Authorities said Hill and (accused killer Gregory) Collins had spent hours together in the day and night before the shooting, hanging out late into the evening. Hill's co-workers told police he and Collins frequently ate lunch together at work.

Shabazz, who says he has helped several families throughout the country affected by similar crimes, says he has all the evidence he needs to see that Hill's death should be a hate crime, despite evidence that the men were friends.

... Shabazz has made several trips to Newberry, holding meetings and news conferences intended to push authorities to accelerate their investigation.

... the local gossip is that Hill and Collins both had a relationship with the same woman, leading to an argument.
The Associated Press had all the opportunity in the world to write a headline identifying the New Black Panther Party (NBPP) as the "group" alleging a hate crime. It didn't. Try this, guys -- "New Black Panthers Claim SC Murder a Hate Crime." It's about the same length as the "group" headline above.
Meg Kinnard had all the opportunity in the world to inform readers about the background of the headlined "group," including its classification as a hate group by two very different organizations: the Anti-Defamation League and even the usually conservative-paranoid Southern Poverty Law Center. She didn't.
Kinnard had all the opportunity in the world to note that the hate crime-obsessed Shabazz is the leader of a group whose King Samir Shabazz (not the same person) said the following hateful things (among many) during a 2009 National Geographic documentary interview:
"You want freedom? You're gonna have to kill some crackers! You're gonna have to kill some of their babies!"
She didn't.
Kinnard had all the opportunity in the world to report that the NBPP is the beneficiary of the Eric Holder Justice Department's abandonment of race-neutral prosecution standards. She didn't.
It is almost inconceivable that Meg Kinnard is not aware of the NBPP's background and the DOJ controversy. If her life is so sheltered that she really isn't, it's virtually impossible that the AP's editors don't know of these things.
Yet on Friday, this wire service, which describes itself as "the Essential Global News Network," put over 900 words into a story that cast the NBPP as a legitimately concerned civil rights organization and Shabazz as a serious civil rights leader, including this pathetic paragraph near its end:
In a barbershop he owns a few blocks away, 37-year-old Keith Suber says he knew Hill and feels that the black community in Newberry isn't outraged by the lack of a hate crime charge. He hopes the spotlight from the New Black Panthers' appearances in town may lead to community improvements for young people, like more public pools and recreation centers.
The once-proud Associated Press seems to be on a mission to see how low it can sink. If that is indeed its mission, it's doing a remarkable job.
Cross-posted at BizzyBlog.com.