'Chainsaw Pinch': NYT's Chairman Cuts Way to Profitability, Doubles Comp to $6 Million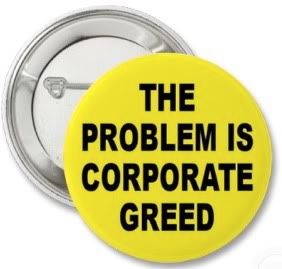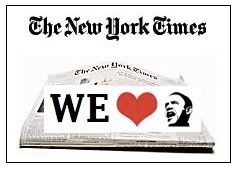 In 2009, according to financial information at nasdaq.com, the New York Times Company's revenues fell by over 17%. The Wall Street Journal reports that the company's full-time employee count shrunk by 1,681, or over 18%. Rumor has it that more layoffs are planned for 2010.
Beginning almost a year ago, the company announced corporate salary cuts of 5%, negotiated similar cuts with newspaper guild members in New York, and steeper cuts of 9% in Boston.
The company eked out full-year pre-tax earnings of roughly $23.7 million (after adding back $3.8 million in taxes to the company's reported net income of $19.9 million).
In the midst of all of this, the Journal reports that Times Company chairman "Pinch" Sulzberger's total compensation more than doubled in 2009 to roughly $6 million, and that his CEO compadre hauled in a similar amount:
New York Times Co. (NYT) Chairman Arthur Sulzberger Jr. and President and Chief Executive Janet L. Robinson received big increases in compensation for 2009--a year when the company suffered layoffs, weakness in advertising markets and from broader worries about the future of print media.

Sulzberger's overall pay more than doubled to $6 million in 2009 as non-equity incentive-plan compensation quadrupled to $2.4 million and his pension value climbed to $1.2 million from $559,826.

Robinson's overall compensation rose 32% to $6.3 million, as similarly sharp increases in non-equity incentive-plan compensation and pension value were partially offset by $1.1 million less in stock awards. Times Co. spokeswoman Abbe Serphos declined to comment.
A company deciding how it compensates its executives would ordinarily be something for shareholders to address and would not be any of our business. But it is in this case for three reasons:
The Times has railed against "excessive CEO pay" and given space to those who routinely have done the same for years.
Its supposedly astute editorialists have never acknowledged the role played by the nondeductibility of executive salaries over $1 million that were included in Bill Clinton's 1993 tax hike to the explosion in other forms of harder to control compensation, such as stock options.
The Times has a "dual-class share structure, which allows members of the Ochs-Sulzberger family to control the company through a special class of stock" despite their relatively small investment. The company's justification (see "The 1997 Trust" section at link) for this quite undemocratic stifling of the will of ordinary investors who have far more skin in the game is that it serves to "... maintain the editorial independence and the integrity of The New York Times and to continue it as an independent newspaper, entirely fearless, free of ulterior influence and unselfishly devoted to the public welfare." Gag me.
When the first cuts were announced nearly a year ago, the Times "said that salaries would be restored to their normal level next year, but they warned that even that 'depends on the state of our business.'"
Despite the very high likelihood that said cuts will not be restored, and the near certainty that guild members will see no restoration, Mr. Sulzberger's and Ms. Robinson's respective wallets seem to be in pretty healthy states. You'd think that journalists with supposedly great instincts would recognize that they're being played for fools. Then again, what can they do? Where is the market for large numbers of people who typically earn north of $90,000 a year and whose only "marketable skills" rest in twisting the news to fit a far-left agenda and in protecting Democratic presidents and other politicians?
Cross-posted at Bizzyblog.com.