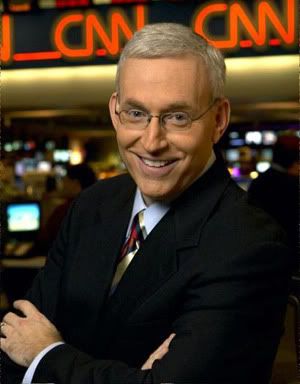 News consumers of America owe a debt of gratitude to Jonathan Klein. Really.
Yesterday, NB's Noel Sheppard noted the ignominious end of Klein's nearly six-year term as head of CNN/US.
If there is an example of anyone who has overseen a bigger audience decline and loss of competitive position and survived so long, I don't know who he or she is. Fox News, which first passed CNN in total viewers in January 2002 (interesting how this basic factoid is not at Fox's Wiki entry), now routinely trounces CNN and CNN Headline combined by a factor of 1.5 to 1 or more. On Thursday, Fox's primetime audience of 574,000 was 75% greater than the CNN pair's combined total of 329,000.
But before he arrived at CNN to do his damage, Klein inadvertently did the nation a service.